Complete SMS VERSION 10 is the administrative console for the MySchool Jamaica Platform which is also referred to as the RemoteApp.
We have made it much simpler to access the RemoteApp, as we are now hosting our application in the Microsoft Azure Virtual Desktop (AVD) environment formerly Windows Virtual Desktop (WVD). Essentially it now runs within your browser as well as with the AVD windows client.
In order to use the AVD windows client, you must download and install it to your windows based computers using one of the following based on your windows system type.
If you are using a non-windows-based device, please refer to this article from Microsoft.
During installation to determine access, select either:
Install just for you
Install for all users of this machine(requires admin rights)
To launch the client after installation, use the Start menu and search for Remote Desktop. The following window will appear: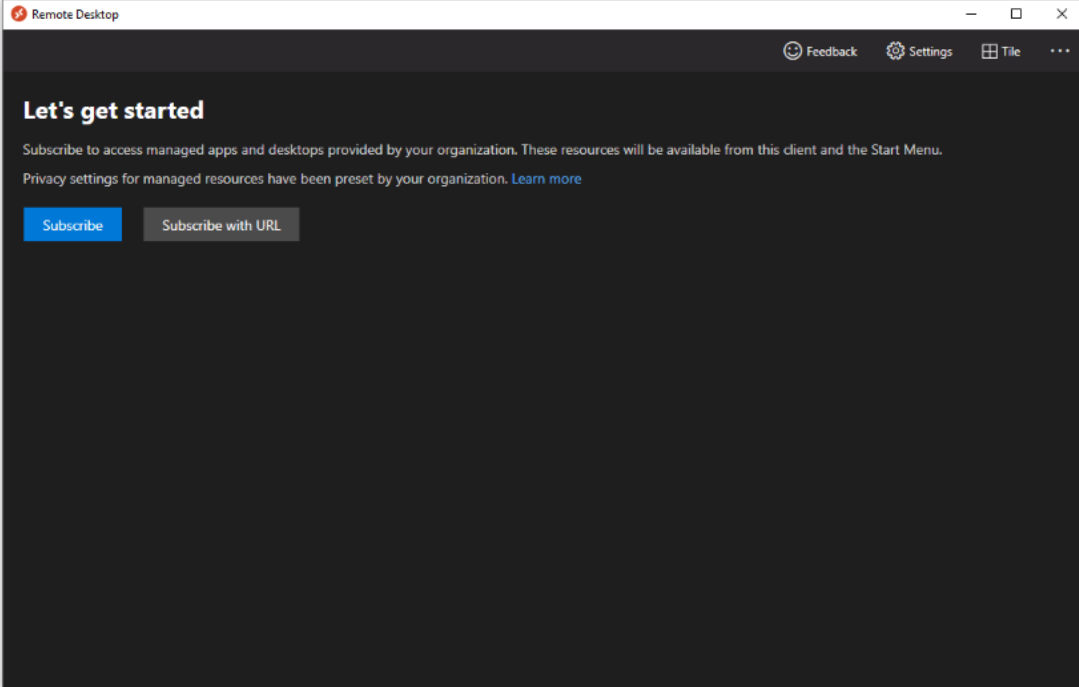 The RemoteApp is essentially within a workspace and you are required to subscribe to this workspace by clicking the Subscribe button above.
When you click the Subscribe button you will get the following Microsoft Sign-in window, at this point, you MUST use the modified version of your existing RemoteApp account as follows, so for example your current username of say username@remoteapp.com becomes username@comsoleducation.onmicrosoft.com.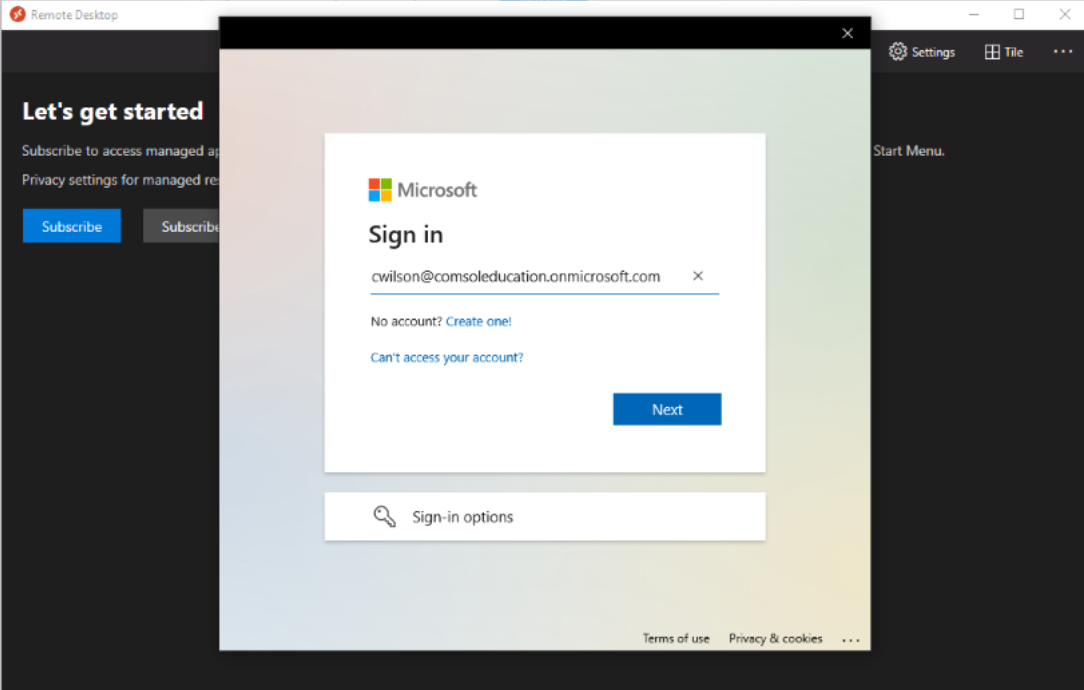 Click the Next button and input your current RemoteApp password then click the Sign in button.
Once your credentials are correct, the RemoteApp (Complete SMS Version 10) Icon will show in the workspace window as follows:

During the wire-up process which takes place at sign-in, windows will create a shortcut for the RemoteApp on your Start Menu, check for it, and pin it to your favourite places on your PC.
To start the RemoteApp, double-click the icon within the workspace and enter your credentials again, It is a good idea to tick the remember me checkbox if you are not using a public computer.
Please note that we have taken steps to reduce the number of times you need to enter your credentials before you access the RemoteApp and as such, once your local SMS administrator uses the same username as your RemoteApp user account, you will be logged in automatically.
Everything else remains the same, enjoy!