Complete SMS VERSION 10 is the administrative console for the MySchool Jamaica Platform which is also referred to as the RemoteApp.
We have made it much simpler to access the RemoteApp, as we are now hosting our application in the Microsoft Azure Virtual Desktop (AVD) environment formerly Windows Virtual Desktop (WVD). Essentially it now runs within your browser as well as with the new AVD windows client.
Whenever the RemoteApp runs within your browser all print jobs will be saved as PDF documents and are immediately available as a downloaded file which you can open and print to your local printer. If this method is not suitable for you please refer to this article which explains how to use AVD Windows Client which handles printing directly to your printers.
To access the RemoteApp using the web client method, please follow these steps:-
Visit our website at myschooljamaica.com
Click the Remote APP Client button at top of the page

Once you select RemoteApp Client the following screen will appear that allows you to log into the Microsoft hosting environment using a modified version of your existing RemoteApp username as follows: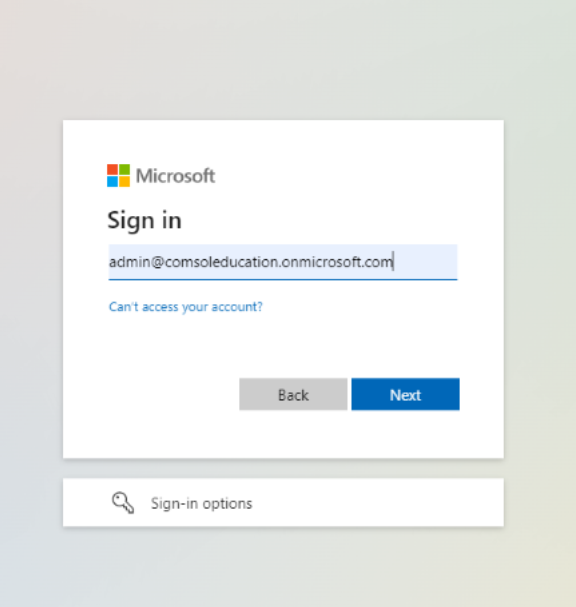 For example, username@remoteapp.com will now become username@comsoleducation.onmicrosoft.com, only for the purpose of accessing the Microsoft Azure Virtual Desktop (AVD) environment using your same password.
Once you are logged in the following screen is displayed showing the Application's Icon

Select the application icon and accept all default settings. You will be prompted for your original RemoteApp credentials, which will be auto-filled as follows: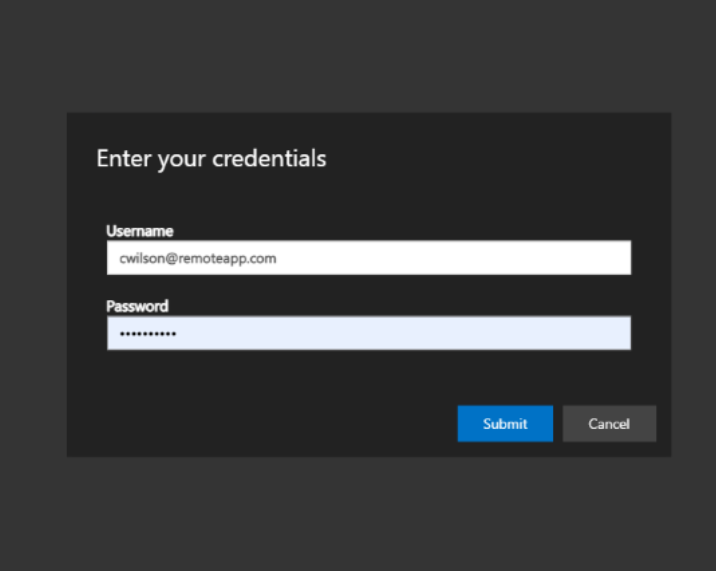 Confirm and enter your password.
The application will then be launched within your browser as shown here: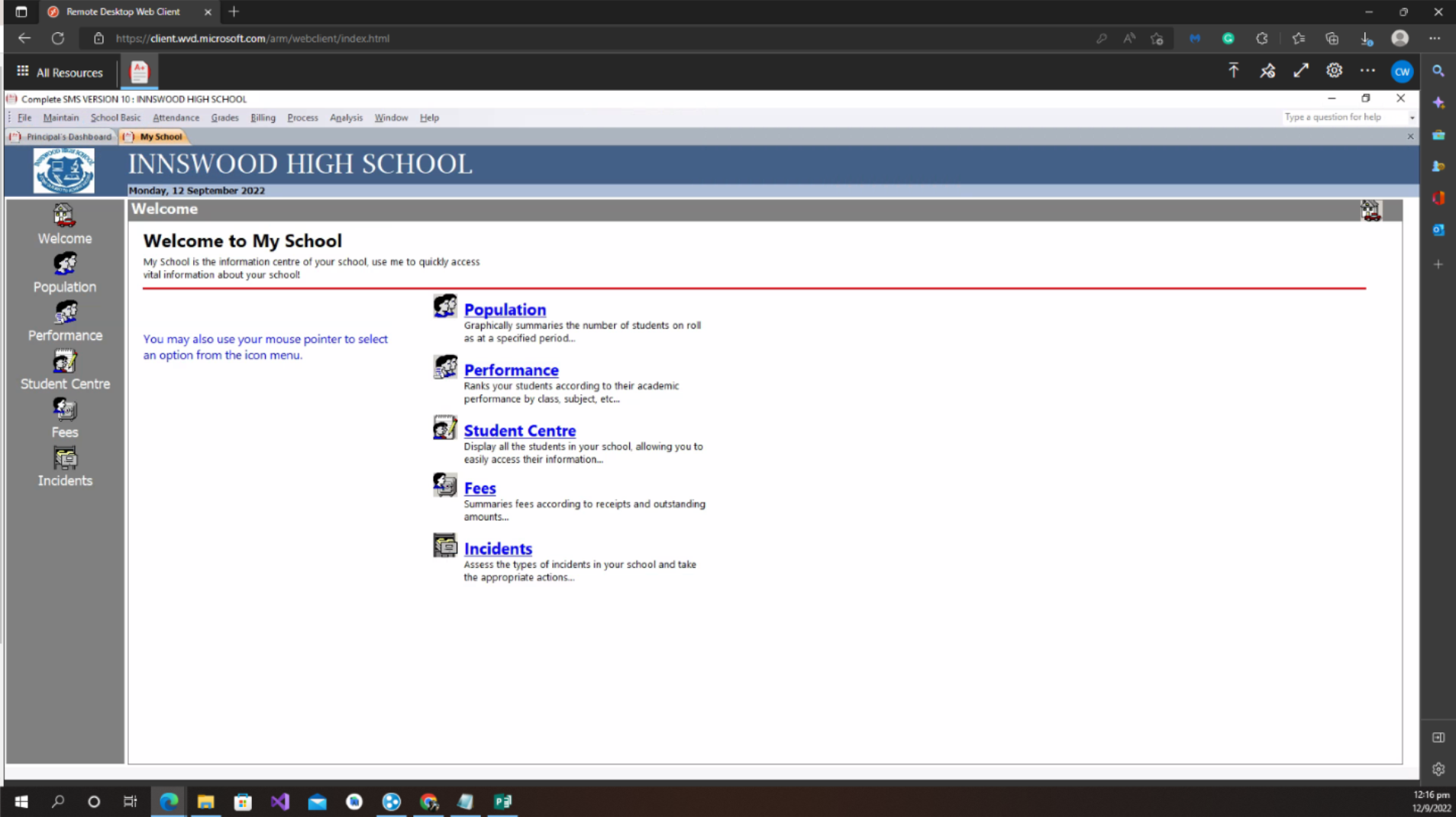 Close any unrelated applications that may pop up, Have fun!