You may need to insert a column into a mark sheet or even remove a column from the mark sheet. Each column added to your mark sheet represents a graded assessment. It is a good idea to add a column for each assessment given, rather than adding a column to record the averages of all the assessment you gave within the academic period.
This practice hides the progress of the students and as such inhibits both parent and students ability to see the results of each assessment.
The first step in inserting a column is to select "Insert Columns".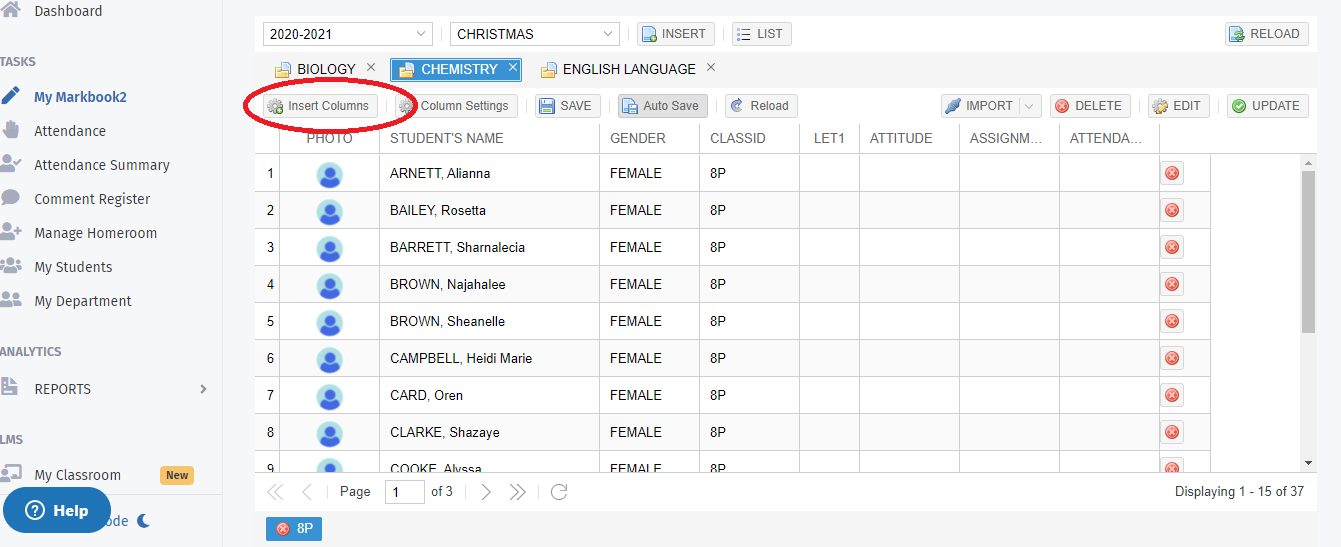 The following window will now appear for the column properties to be filled in accordingly.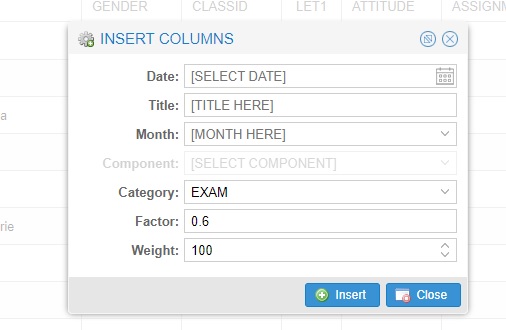 Select the Date. This would be the date the assessment was given. Now you would give the assessment a Title (eg. Pop Quiz, Project). The Month will fill in automatically, based on the date you selected.
Next, you will select the Category (or the component). Based on the assessment policy of your school, the Factor and the Weight will fill in automatically.
Now, you will select insert and then select close (in the same window).
The columns were being added in the background. You may now insert your grades.
To delete a column, navigate to and select Column Settings.

The following window will pop up. This window will show the columns you have previously inserted.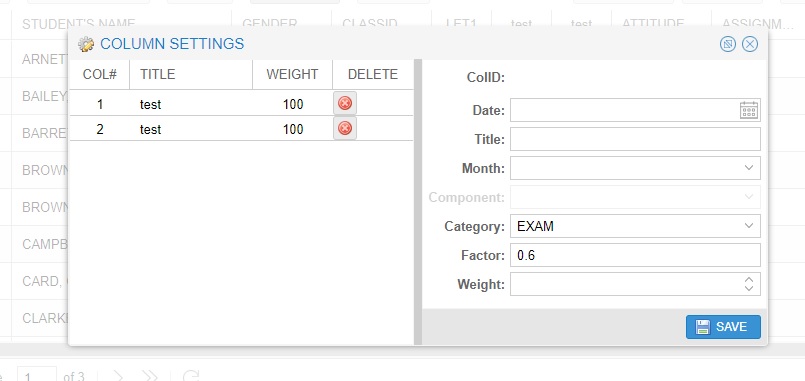 At this point, you will select the column to highlight the column you want to remove. Then, you will select the red icon with the"x"

.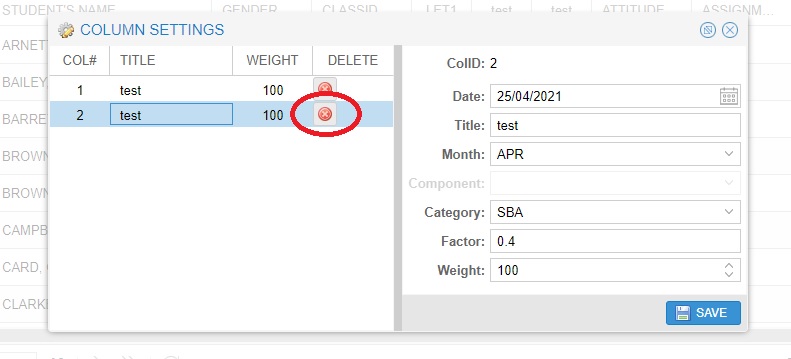 You will be prompted to confirm the deletion. Select save and then close the window. The page will reload and the column will be gone.