After successfully logging in, go to My Markbook2.
At the top of the page, select Insert. When the window pops up, select the subject for which you are creating the mixed class.
At Type, select Mix Class.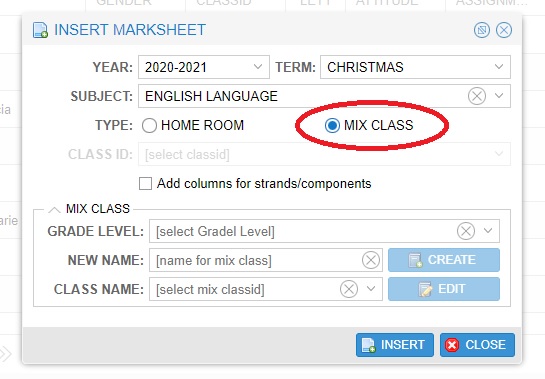 Now you will select the grade level. The system will create a "new name" for your mixed class. At this point, you will select create.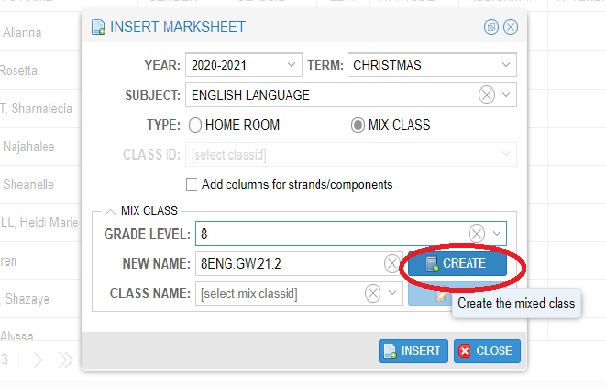 Selecting create will bring you to the Mix Class Definition window. This is where all students at the selected grade level will appear in alphabetical order regardless of the class.
Now you will select the check box beside each of the students' names you wish to add to the new class. Navigate to the 4 blue arrow icons in the top center of the window.
Select the first icon. This will push the selected students into the new class you are creating.
Then select "save selected students", confirm the action, then select close to close the window.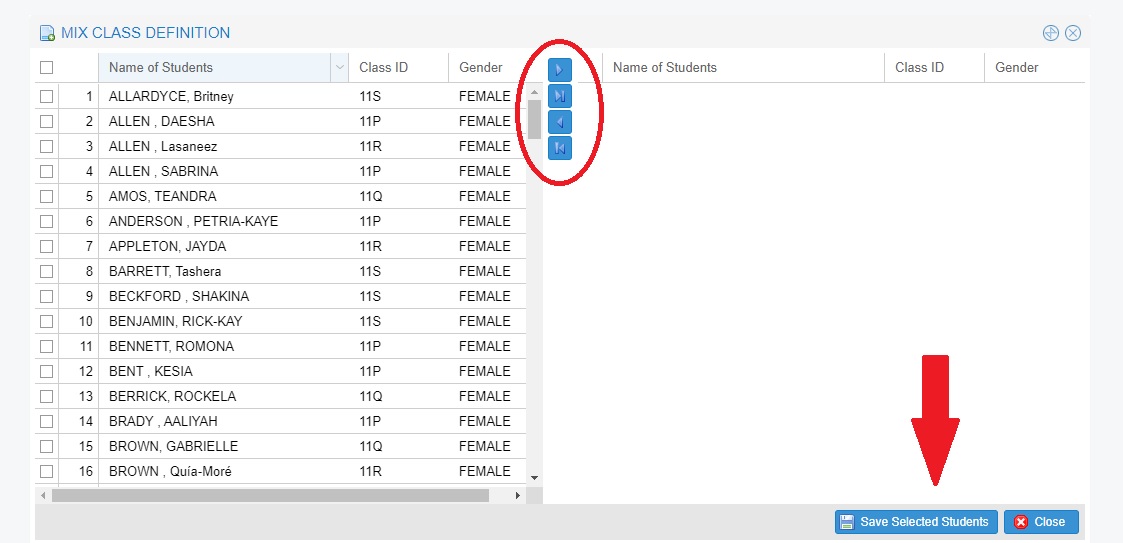 After you close the window, the system will take you back to the insert marksheet window, where you will select insert.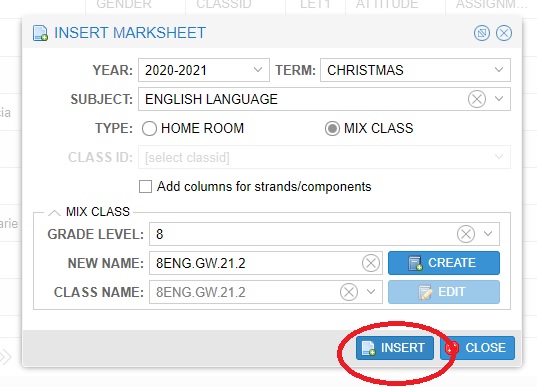 The newly created mark sheet for the mixed group of students will appear.
Here's a youtube link demonstrating the steps to creating a mixed class: https://www.youtube.com/watch?v=EyVVRcTEP28